If you're considering improvements to your home this winter, first consider which will pay the most back when you sell the home down the road. Remodeling Magazine recently released its 2015 Cost vs. Value Report, which outlines the 35 most popular home additions, remodels and replacements in 101 U.S. cities. Its recommendations will help you determine which projects will yield the greatest return on your home improvement investment:
1) Front door replacement
One of the most surprising replacements topping the list was steel entry doors. Homeowners who replaced their existing wood entry doors with steel saw a 101.8% return on investment during resale. Steel doors can be made hollow or solid, as well as soundproof and fireproof. They also come in a range of colors in addition to the default silver, which can be matched to any color scheme in a variety of paint grades.
5 Home Remodels That Increase Resale Price
Click To Tweet
2) Installing manufactured stone veneer
A new addition to the Cost vs. Value list this year is manufactured stone veneer, which yielded a 92.2% return on investment. Stone veneer mimics the look of natural stone or brick for a fraction of the cost. It is useful in many areas of the home and can be used to treat siding, fireplace mantels and bathtub enclosures, among other things. It is most often used in the fabrication of siding or fireplace overlays to create an old-fashioned masonry appearance.
3) Replacing the garage door
Homeowners also saw a high return on investment when they replaced their garage doors. Garage door replacements yielded an 88.4% return on investment, up more than 4% from last year. Replacement increases the value of the home from a curb appeal perspective — especially if the doors are upgraded from manual to automatic. Options to choose from include doors made of wood, metal, glass or plastic. Doors also come in a variety of designs and colors, which can be matched to the garage and home exterior. The average national cost for a new garage door is $1,100.
4) Replacing the siding
Sellers who replaced old siding with new vinyl siding saw an 80.7% return on their investment, according to this year's data. The cost to install siding varies, but it can make or break a sale. If siding looks dilapidated or is peeling off, it significantly decreases the offer a buyer will make on the home. Vinyl siding mimics the look of wooden clapboard and varies in thickness, which allows for higher resistance, flexibility and durability.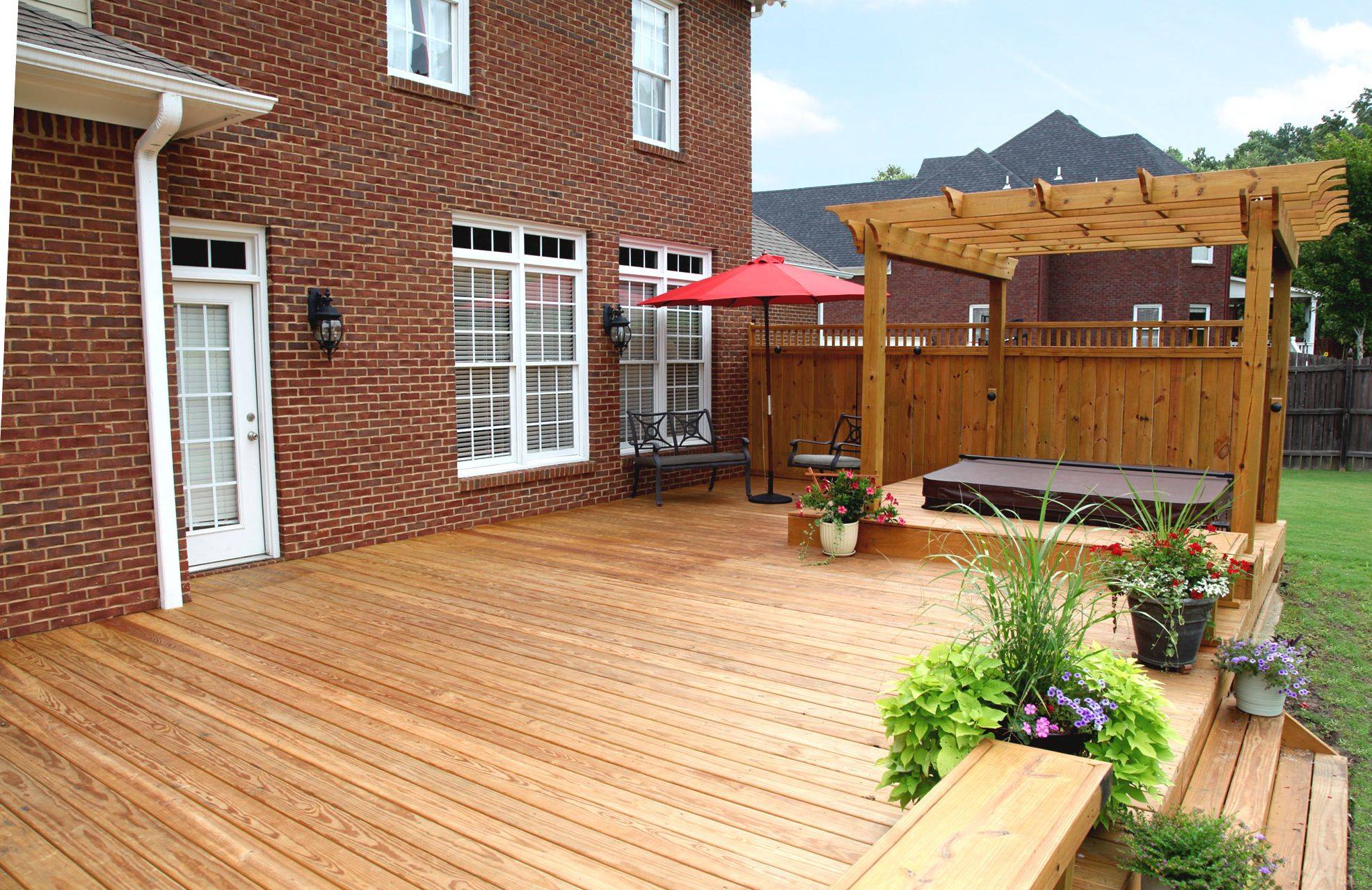 5) Adding a deck
A new deck, while a major landscape addition, will certainly attract buyers. Wood deck additions yielded homeowners an 80.5% return on investment. The average cost of building a deck is $7,800, depending on materials and square footage. Wood deck additions have the combined ability to allow for additional entertaining or relaxation space while blending in well with the natural landscape of the backyard. Depending on their size and material, they can hold grills, tables, chairs, a hot tub or sauna, and potted plants.
The Bottom Line
Every improvement that is done to your home presents an opportunity to reap a return on investment. A homeowner who remembers that resale of his or her home is a possibility will keep these tips in mind to ensure not only that these improvements yield satisfaction and comfort at the present time, but that, in the event that the home is sold, the effort to add value to the house was a profitable move.
–INVESTOPEDIA
Like this article or found it helpful? Share it!
Follow us on Twitter for more news, tips and inspiration. Become our mate on Facebook and explore our Pinterest boards.