There are Olympic-sized swimming pool at San Alfonso del Mar – a resort outside of Santiago, Chile.
According to the report, the pool is larger than 20 Olympic-size and holds a 66 million gallons of water. Besides, the pool holds the Guinness World Record for being the world's deepest (115 feet) and its costs as much as $1 billion to build and the annual maintenance will be around $2 million.
The World's Largest Out Door Pool
Click To Tweet
It's the size of about 16 football fields.
If you can't swim, canoes will be the best choice.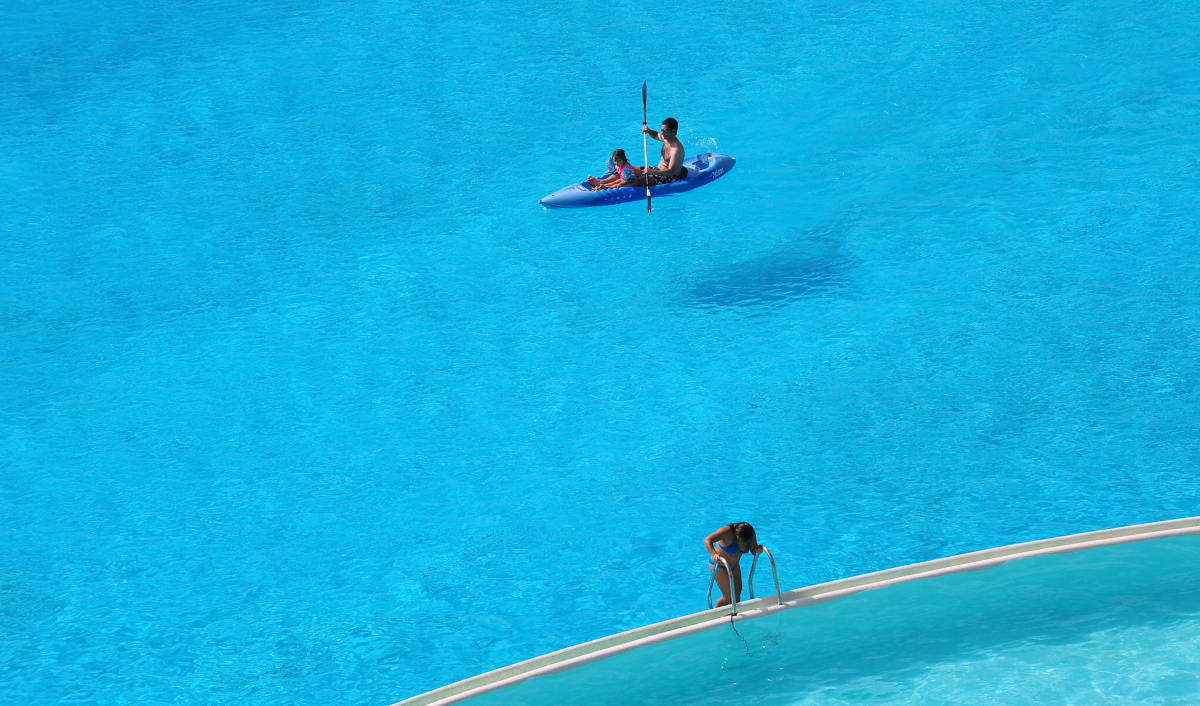 You can sail a boat some more.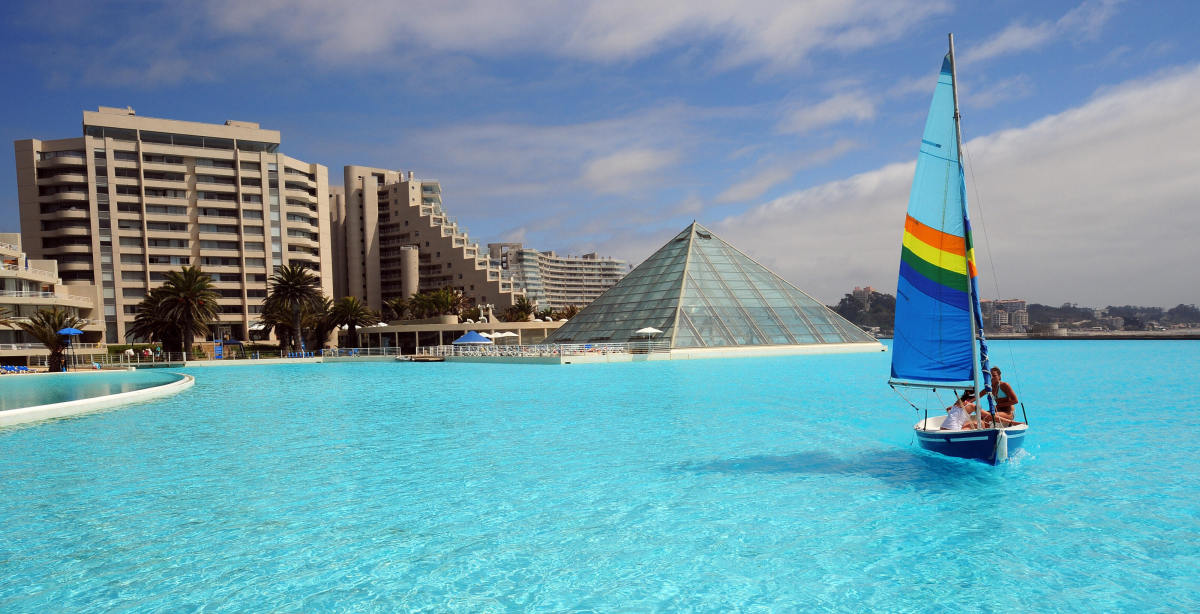 Incredible looks from the satellite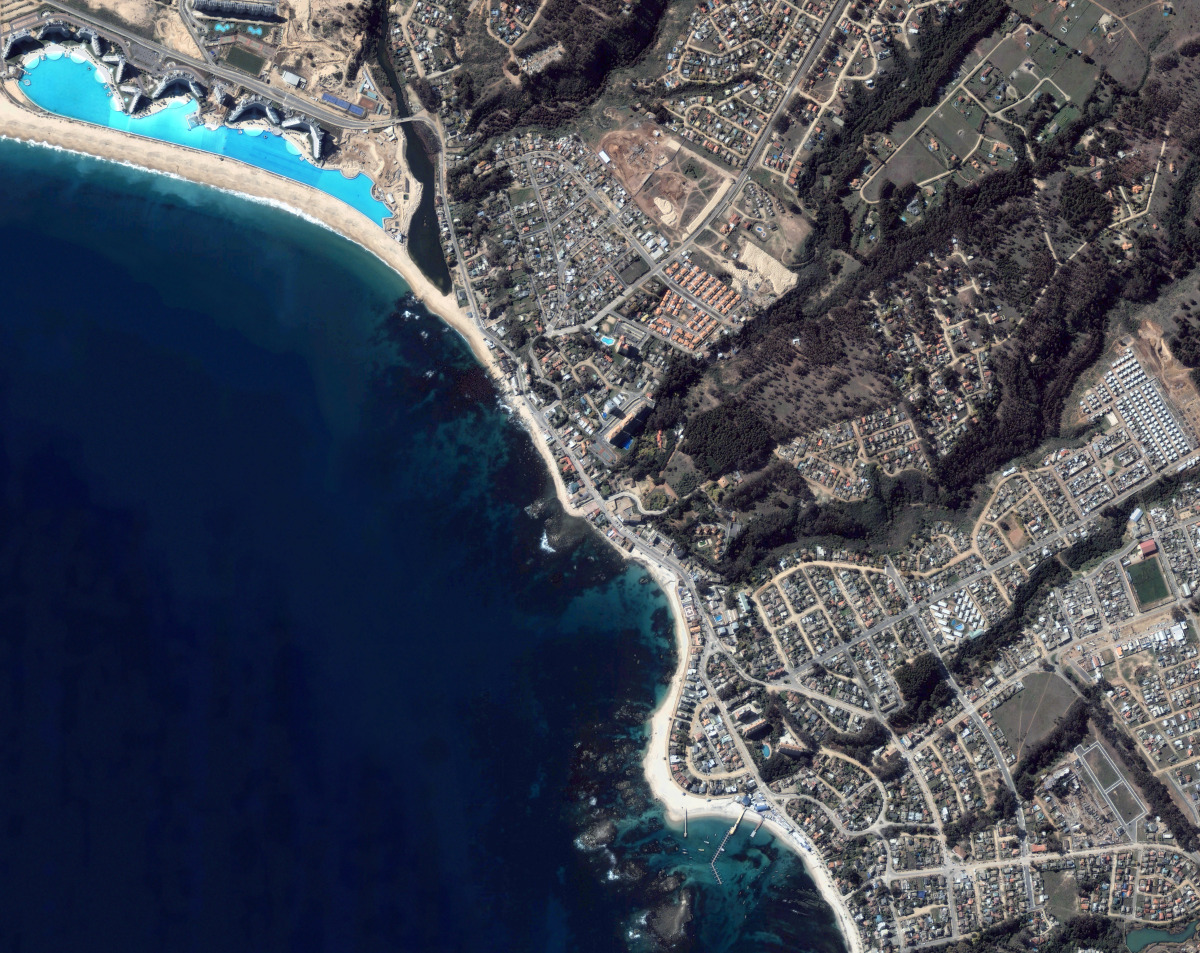 There's a pool within a pool. AWESOME!
Indoor salt pool under the the glass pyramid
–WMAPROPERTY